Connecting for Success: Business Conversations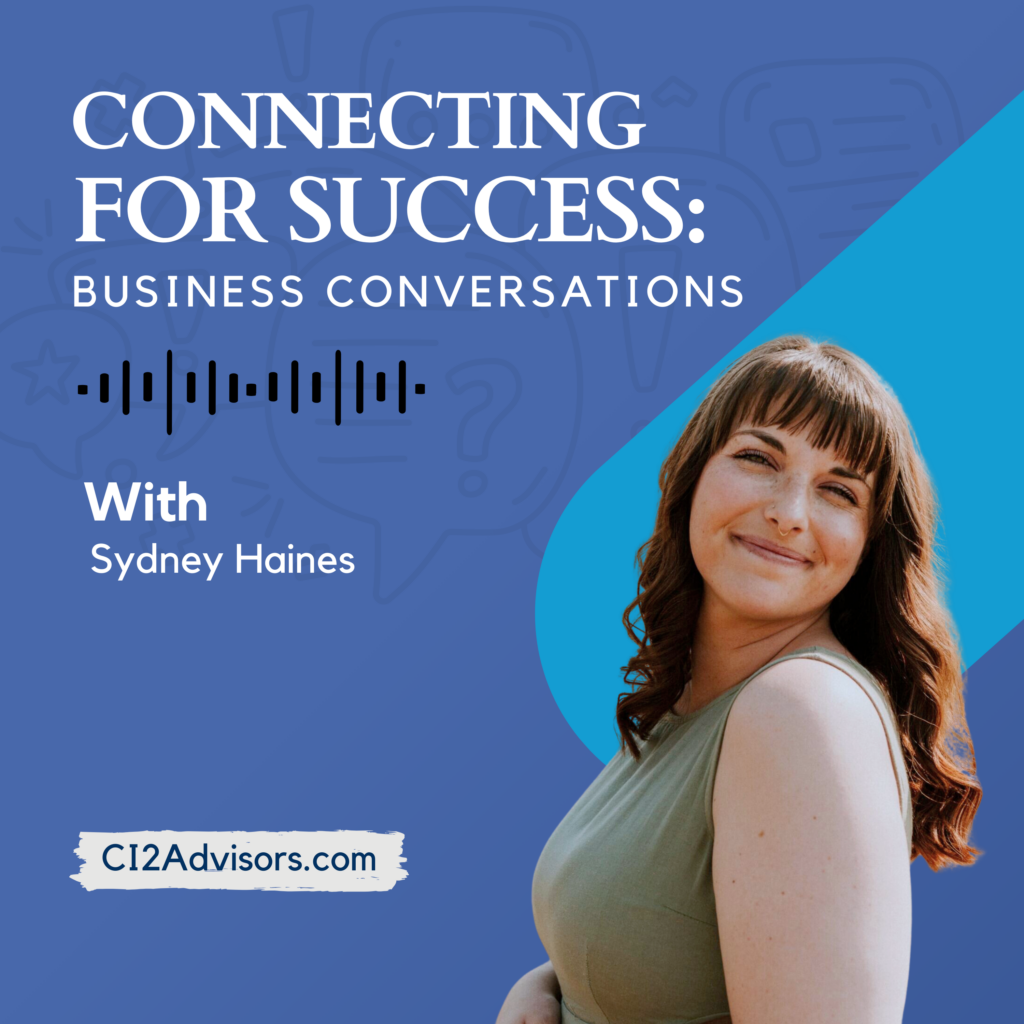 Welcome to "Connecting for Success," a business conversation podcast hosted by Sydney Haynes. Join us as we explore the vital art of effective communication in the business world.

CI2 Advisors, with their team of experienced executives, understand the challenges of today's workforce. Despite our hyper-connected world, disconnection and miscommunication hinder growth. CI2 Advisors' mission is clear: to improve business outcomes by transforming how we connect and communicate in the workplace.

In this podcast, we delve into communication skills for various stakeholders, the power of business storytelling, and leadership advice from seasoned professionals. Real-life stories illustrate the transformative impact of effective communication.

Discover practical tips and tricks for better team and client connections. Don't miss "Connecting for Success." Visit ci2advisors.com for more information, and let's elevate your business through communication.
Join us as we explore a range of topics, from mastering communication skills for different stakeholders to the art of business storytelling. We'll also provide insights on leadership, drawing from our extensive experience. Real-life stories serve as a testament to the transformative power of communication in business and personal life.